This past weekend, Basketbull hosted the Hall of Fame Columbus Day Challenge.  It served as an Elite Week reunion of sorts, complete with an appearance by 2eZ Mixtapes, as a number of #HEAFam suited up for their respective squads for a final tune-up going into the winter.  3 alumni earned spots on the All-Tournament Team.  Heres a look at who represented throughout the course of the weekend.
Aaron McLean – St. Mark's School – McLean brought his lunch pale effort to his New England Playaz squad throughout the weekend.  As he continues to refine his all around game, McLean's rebounding, high level motor, and athleticism remain consistent.  At 6'6″, McLean is a young prospect to keep an eye on.  McLean earned a spot on the All-Tournament Team.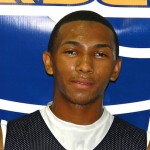 Tyree Weston – New Bedford High School – Weston displayed poise and consistency at the guard spot for his New England Playaz squad.  Weston makes good decisions with the ball, can shoot from range, and has the ability to get to the rim off the dribble.  Weston's play throughout the weekend was a big reason why his team made a run to the title game, and landed him on the All-Tournament Team.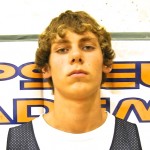 Tomas Murphy – Wakefield, Rhode Island – Murphy's versatility was on full display as he knocked down shots with range, utilized the pick and pop game, and took smaller defenders to the post.  Only 14 years old, Murphy paced his 15U New England Playaz squad in scoring.  Murphy blocked a number of shots on the defensive end as well.  Murphy's played earned him a spot on the All-Tournament Team.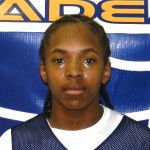 Kimani Lawrence – Hillside School – A young versatile player, Lawrence displayed leadership qualities by providing toughness for a young and undermanned 8th grade Expressions Elite squad against top level 9th grade competition.  Lawrence is a legit 6'4″, and has all the tools to be considered one of a top young prospects in New England.